Why QIEB for my Organization?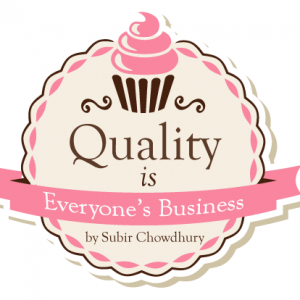 Purchase online now.
Designed and developed by Subir Chowdhury, the long-established global authority on the critical importance of quality and how to achieve it with Six Sigma, Design for Six Sigma (DFSS) and his breakthrough management principle LEO® (Listen-Enrich-Optimize). Quality is Everyone's Business is an interactive, online teaching tool that will help you redefine the way your employees will thinking about their role and their responsibility.
QIEB establishes the "Quality Mindset" – the principles necessary for the entire organization to begin thinking the same way about quality.
QIEB allows you to enhance your current quality policy/mission/vision/guiding principles by making Quality an important factor that belongs to "everyone" in the organization.
QIEB teaches your entire organization how to:

"Listen" – how to observe and understand what really going on with your employees, peers, subordinates, leaders, customer and supplier.

"Enrich" – how to explore and discover; doing everything they can to find the best solution – not necessarily the easiest solution, but the best solution possible to any problem, issues or dilemma they face.

"Optimize" – how to improve and perfect everything they do, every day – so that they always think that "good isn't good enough!"
QIEB helps make better use of the tools, processes, procedures, plans and strategies you current have by aligning them to a common focus – quality and excellence, all the time, every time.
"I am of the firm belief that to be a Quality organization and deliver a high level of Quality products and services, Quality must become a part of everything we do, what we leave behind every day of our life, until it becomes a lifestyle choice, not just an afterthought." -Subir Chowdhury