Quality is Everyone's Business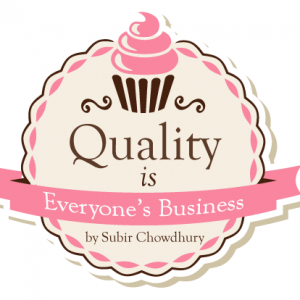 Designed and developed by Subir Chowdhury, the long-established global authority on the critical importance of quality and how to achieve it with Six Sigma, Design for Six Sigma (DFSS) and his breakthrough management principle LEO® (Listen-Enrich-Optimize), QIEB redefines the way the world should think about Quality. Rather than make "quality" the responsibility of a few, Chowdhury proposes that everyone is responsible – from the mail room to c-suite executives. Read more…
Who will benefit from this course?
This course is designed for ALL employees, from the CEO to the production-floor worker in any organization. After all, "Quality is Everyone's Business."
Accessible on any platform.
This course is SCORM 2.0 compliant can readily be added to your corporate Learning Management System (LMS), or can be accessed via HTML on any computer or any device that has access to the internet.
Self-paced and on-line.
The QIEB course is offered in five separate, self-paced e-Learning modules that span approximately 2-hours of total on-line training time.
Interactive and Learner Friendly
Each module is highly interactive involving the learner in scenarios and application exercises designed to be completed both on-line, within each module, as well as off-line at the learner's convenience. In addition, the entire course uses text, graphics, and videos driven by an interactive narrator, making it as user friendly as possible.
Each "Quality is Everyone's Business" module follows the Quality story through the eyes of the management, staff and customers of "Lucille's Bakery" as they find ways to identify and solve problems, as well as understand and deal with quality and customer satisfaction issues with their "premier" products until they realize Quality belongs to everyone. Each course module provides the learner with fun, informative and practical experiences, allowing them to apply their newly learned skills and knowledge back on the job to have "real" impact on their organizations. In the end, everyone taking this course will clearly know why "Quality is Everyone's Business."
Try a Free Demo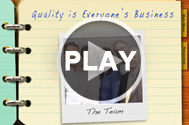 Serious about competing in the global marketplace? Ready to transform your company culture to one that does things well all the time? This demo will show you how it's done.